MAKE A DIFFERENCE...
SIGN UP TO HOST A COFFEE PARTY TALK!
We hear repeatedly on the news, talk shows, from the mouths of neighbors, family and friends that something has to be done about the polarization of America.  Everywhere we hear that Americans are sick and tired of the political rhetoric that leads to nothing but further polarization, anger and mistrust.  What can we do about it?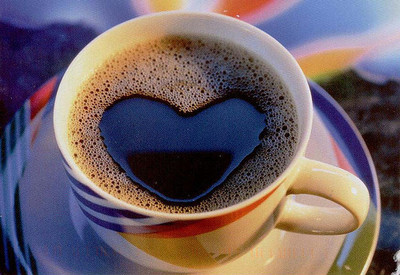 The Coffee Party USA is partnering with Living Room Conversations to get the ball rolling on our quest to encourage the use of civility and reason all across America.  
Sign up to host a Coffee Party Talk. Civility can be contagious. Let's start a Civility and Reason epidemic!  Together we can work towards re-uniting our United States of America. 
Here's how it works: You set the time, date and location for your meeting and determine who to invite.  We provide you useful materials to get you going and to guide your conversations.
Note that if you want to make it available to the public to attend (which is not required), you can list your meeting on the Coffee Party's website at this link. 
We even held a brief training conference call recently  to help get you going!  But don't worry! We recorded it in case you want to listen.
Sign up below to get a link to listen to the training!
Be sure to let us know how your session went!  Post a blurb on Facebook with the hashtags #incitecivility and #coffeepartytalks 
Here is a link to a document on starting your group!
The suggested topic of conversation for the first Coffee Party Talk is:  
--- Media and Polarization  ---- 
Any topic is fair game.  You can even create your own!  We are encouraging you to use the following topics  (links take you to the content for that discussion):   
IMPORTANT: Please make sure you sign up below so we can give you the link to the recording of our recent training as well as so we can keep you informed on any updates on this program! 
An invitation from Living Room Conversations to Make A Difference:
"A conversation between people that share the same opinion is simply a conversation. A conversation between people that have different opinions holds the possibility of becoming explosive. A Living Room Conversation between people that have differing viewpoints provides the opportunity for understanding... collaboration... innovation... solutions. Imagine the ripple effect of Living Room Conversations throughout the country -- those conversations would build a healthier democracy. Join us!" 
http://www.livingroomconversations.org/host/
Who's joining
Deborah steely
Leah Spitzer

Christopher White
Carol Raabe
Starla Rivers
Jeanene Louden

Katharine Wismer
William Plander
Michael Colvin
steve law
Maryanne Rose
Marie McClusky
Mark Orr
Colleen Thomas
Nickolas Wildstar
Leah Spitzer
Erin Elfant
Rasa Avizienis